Amazon Echo Show 10 (3rd Gen) has announced. The device is a complete re-imagination of Alexa, which comes with an upgrade from the screen and all the way. The Echo Show 10 is motorized-based, whenever you interact through this device, it will automatically keep you in the frame. It is also beside a 13MP camera that has zoom and panning, etc., to keep the user in the frame. In addition, Amazon also said that Netflix support will be offered in the Echo Show device. The device will be available Charcoal and Glacier White finish.
What is the price of Amazon Echo Show 10 (3rd Gen)?
In the US, the all-new Echo Show 10 price is $249.99 (around Rs. 18,500). However, Amazon has also not announced the sale date of the device currently it is listed on Amazon.com. At the moment, it is also not clear whether eco-show 10 will be introduced in the Indian market.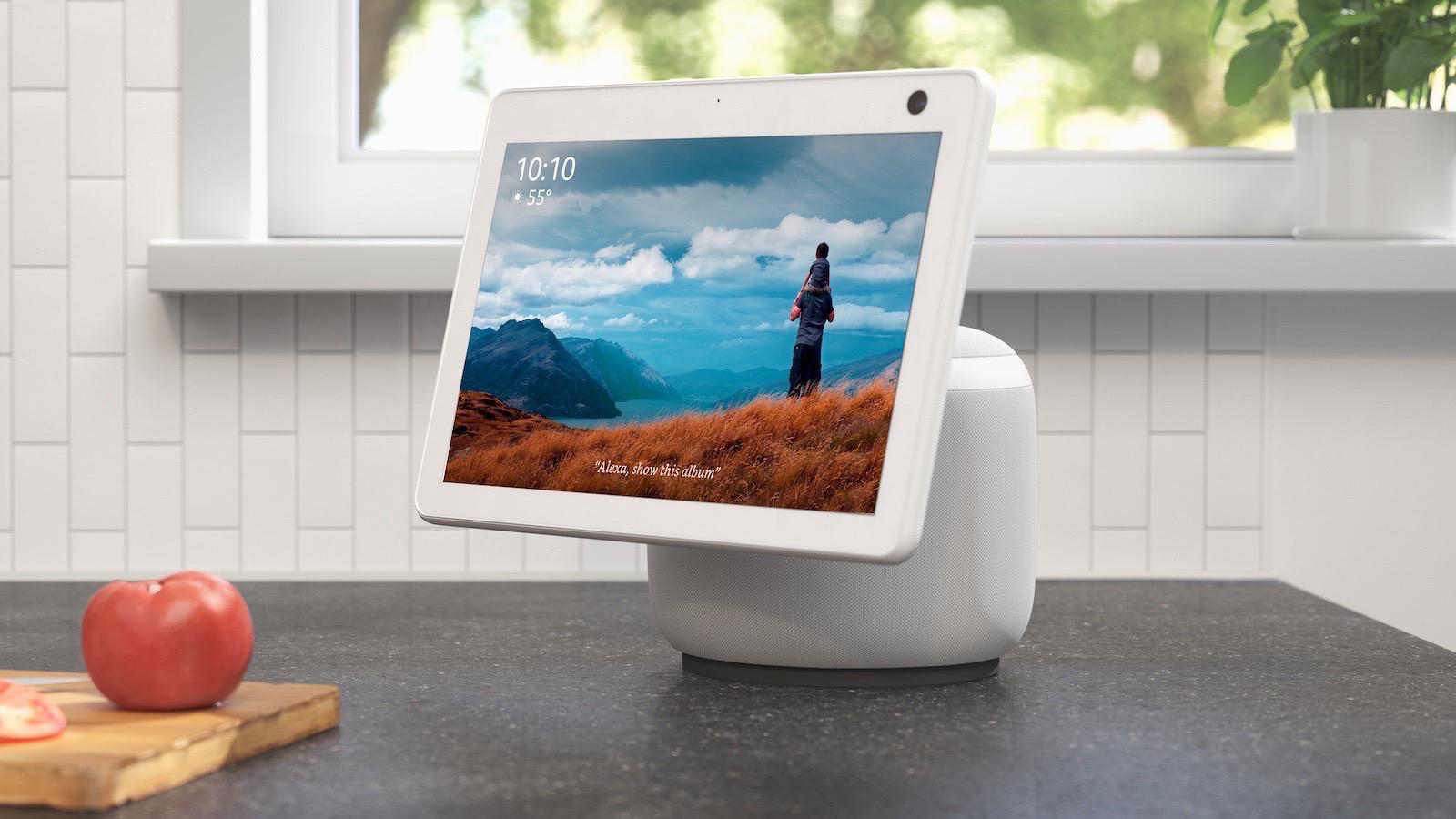 Amazon Echo Show 10 (3rd Gen): Specifications details
The brand new Echo Show 10 brings a 10.1-inch adaptive HD display that moves along with the user's face. The device includes a brushless motor system, which helps rotate the device without any sound and tracks the object. Plus, it helps users interact with Alexa through voice commands.
As per the e-commerce giant, the device has been used to create 30% post-consumer recycled plastic, 100% post-consumer recycled fabric, and 100% post-consumer recycled diecast aluminium.
There is a 13-megapixel wide-angle camera, which will always keep you in the frame through zoom and panning. You can also avail of video calls through Eco Show 10 because of the camera and display. It also has a physical camera shutter, which is used to turn it off. You can also turn off the motion by closing it. In addition, you can also turn off the motion through voice commands, so you need to say "Alexa, turn off motion".
It is supercharged with a new AZ1 processor, which processes speech faster and makes Alexa more responsive. The device also has dual front-firing Twitter and Woofer, which delivers directional sound so that the device automatically adapts your location. According to Amazon, it supports Netflix, This means that eco-show users will now be able to stream Netflix content in addition to Hulu and Prime Video. However, no announcement has been made at present as to when this facility will commence.
Apart from that, the latest Eco Show can also be used as 10 security cameras. When you are not in the house, this device can detect the other person in the house with panning at home and send smart alerts. You can access the live feed via the Alexa app.