Realme Narzo 20 series smartphones all set to launch in India on September 21. In this series, you will get Realme Narzo 20, Realme Narzo 20 Pro, and Realme Narzo 20A. The three phones will be the only success of the Realme Narzo 10 series, which was launched this year. The company has arranged a launch event on September 21 at 12.30 pm to launch this Realme Narzo 20 series. The event will be live-streamed through Realme's social media accounts. At present more information about these smartphones has not been made public by the company.
Realme Narzo 20 series: At a glance
In this series, all smartphones suggested coming with Android 11 based Realme UI 2.0. According to Realme, it will be one of the first manufacturers to come with the latest Android 11 software. In addition, it has been said to all phones that it will come with the 'best-in-class segment gaming processor and trend-setting design'.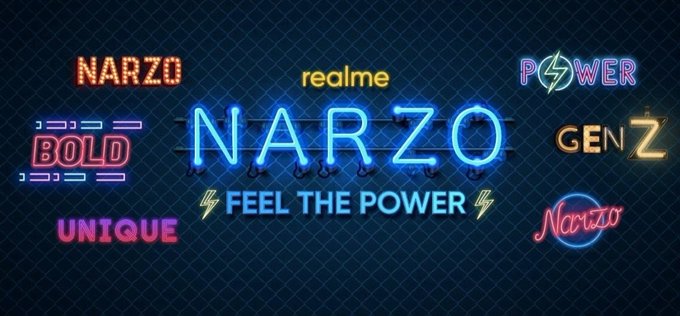 Here are expected key specs
The previous leaks revealed that the Realme Narzo 20 will have 4GB RAM/64 GB storage and 4GB RAM/128 GB storage option. The Narzo 20A will be an entry-level smartphone, equipped with 3GB RAM/32 GB storage and 4GB RAM/64 GB of storage. The third high-end device of this series will be the Realmi Narzo 20 Pro. As per leaks, it will come with 6GB RAM/64GB storage and 8GB RAM/128GB storage. At the same time, the leak also revealed that the Realme Narzo 20 Pro phone will come in Black Ninja and White Knight color options.
Narzo 20 series: Price and launch
As of now, there is no official announcement on the price of the Narzo 20 series smartphones. As mentioned all three smartphones in this series will be launch on September 21 at 12.30 pm via digital launch event and It is listed on Flipkart.