Fossil Gen 5 LTE smartwatch has launched at ongoing CES 2021, which is a member of its Gen 5 series. The newest wearable is powered by the Snapdragon 3100, offers a touchscreen inside a 45mm case, and available with 1GB RAM + 8GB storage. Apart from that the company additionally introduced two different smartwatches, the Michael Kors Access Gen 5E in two versions — MKGO and Darci — while another is the Skagen Jorn Hybrid HR in 42mm and 38mm sizes.
Fossil Gen 5 LTE price in the US
The Fossil Gen 5 LTE has introduced with a price tag of $349 (roughly Rs. 25,600) within the US. You may pre-order the smartwatch, which can ship around January 20 and be available within the US beginning this spring. It is available in Black Silicone and Blush Silicone shade options.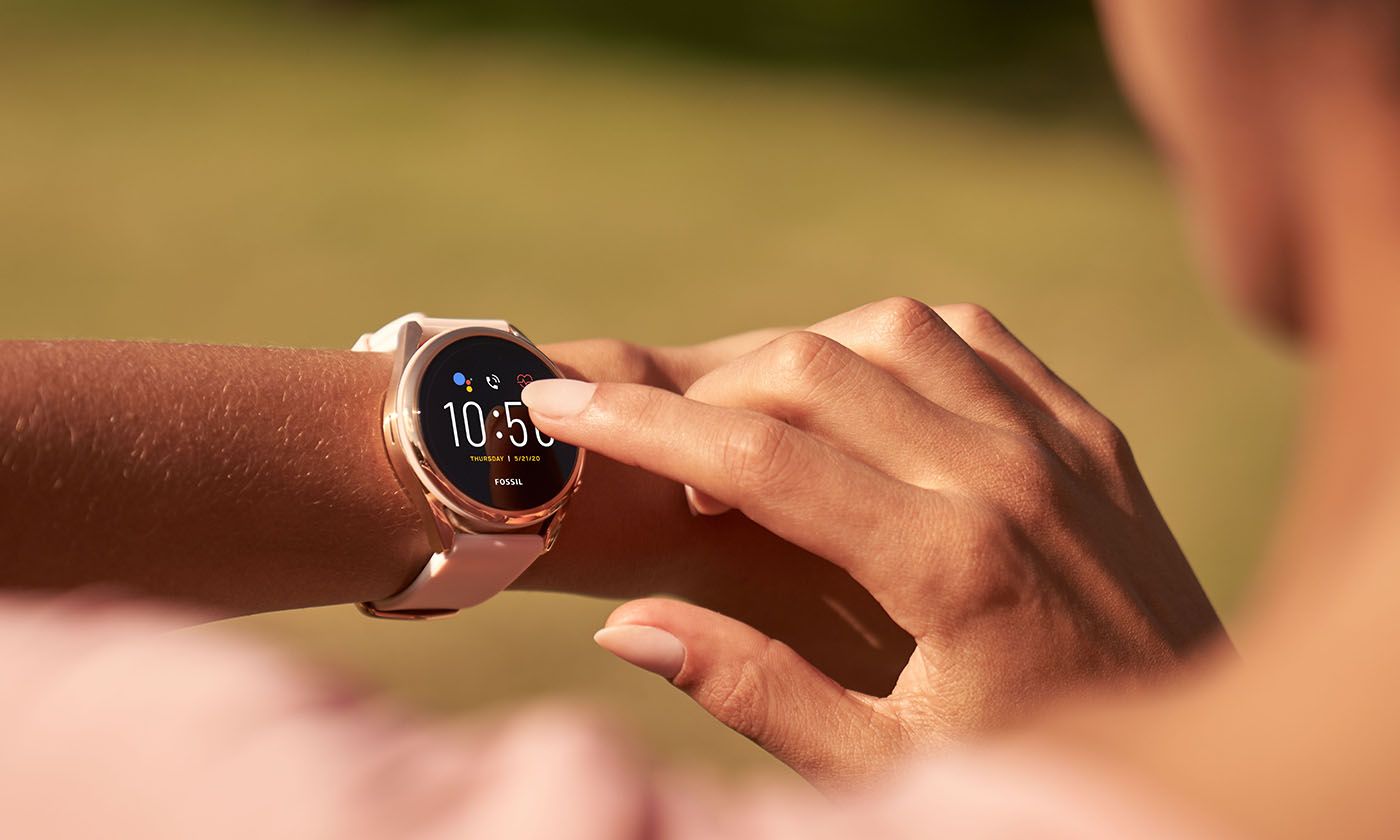 Fossil Gen 5 LTE: Specs and features
The brand new Fossil smartwatch comes with a stainless-steel case and features a 1.3-inch Always-On display. The Gen 5 LTE runs on Google Wear OS and provides four battery modes — Daily, Extended, Time only, and Custom. The wearable is powered by the Snapdragon Wear 3100 processor with 1GB RAM and an 8GB storage option.
Users will get heart rate and activity monitoring features and can be utilized with Google Fit. The watch also comes with GPS and gets an e-SIM, which is presently exclusive to the Verizon network. For connectivity, it has a 4G LTE connectivity option, Bluetooth, and Google Pay (for select markets).
Although the Gen 5 LTE smartwatch works on the Verizon network with an Android phone and can be utilized to make and obtain calls and texts. It can combine along with your car and even remotely start the engine of some Toyota cars. There is a swim-proof speaker as well.
Michael Kors Access Gen 5E: Price and Features
The MKGO model smartwatch is priced within the US at $250 (roughly Rs. 18,400) On the other hand, the Darci model is priced at $350 (roughly Rs. 25,700). The Michael Kors Access Gen 5E Darcican going to available in India from March 2021 onwards, which priced at Rs. 25,995.
Whereas the MKGO model has an aluminium case and a silicone strap, the Darci model presents a stainless-steel case and a seven-link bracelet.
The wearable brings a 1.19-inch AMOLED display and rocks with the Snapdragon Wear 3100 SoC. It has supports NFC that allows it to work with Google Pay, though it does not have LTE. Moreover, there is a speaker and a mic, which can be utilized to receive calls when linked to a smartphone. The smartwatch provides multi-day battery modes, sleep monitoring, and an optimized activity tracker that permits you to monitor the health readouts you need.
It additionally has a cardio fitness monitoring that reveals an estimation of cardio fitness utilizing resting heart rate and person biometrics to display an approximated total fitness level over time.
Skagen Jorn Hybrid HR: Price and features
The Skagen Jorn Hybrid HR smartwatch is priced at $195 (roughly Rs. 14,300) within the US, is available in two case sizes — 42mm and 38mm — and can be provided in 5 styles. This wearable is alleged to go on sale on January 26 within the US and can be available in India from April 2021 onwards with the price of Rs.14,495.
Skagen Jorn Hybrid HR retains an e-ink display and additionally has physical watch hands. You'll be able to customize this wearable by importing your own style, selecting the alerts you wish to see most, and assigning features to buttons. You possibly can have one-on-one or group fitness challenges with friends utilizing real-time progress monitoring on the smartwatch.
It can monitor steps, caloric burn, heart rate, sleep, and distance through linked GPS. The device additionally has computerized workout detection. On a single charge, the battery of the Skagen Jorn Hybrid HR is claimed to last for 2 weeks and additionally supports quick charging. You may access notifications and control music from the watch.